When we look a decade back, we see the technology at a very deficient and lacking stage and today, technology has changed the world into a whole new place.
In current time, advancement in technology has enabled us to do different tasks with single tiny electronic device.
In continuation of development in technology, Motorola introduces a compact mobile device through which we can perform different powerful functions.
And here comes the latest mobile gear-set, the Moto Mod.  In fact this is the latest cell phone, Moto Z, on which you can just snap on some latest modules which will change the cell phone into a hi-fi tech gadget.   All you need is the Moto Z and its modules.
Here are the feature-loaded modules of Moto Z:
1- Hasselblad TrueZoom 4116 Camera
2- Moto InstaShare Projector
3- JBL Soundboost Speaker
4- Moto Style Shells
5- Incipio offGRID Power Pack
1.  Hasselblad TrueZoom 4116 Camera
This is the add-on camera module for Moto Z Droid, Moto Z Force Droid and Moto Z Play Droid.  This can be attached to your Moto cell phone with just a snap and whole the work will be done some powerful magnets.

Talking about Hasselblad brand, The Victor Hasselblad AB is a Swedish manufacturer of the high-quality cameras.  Some of the very famous and iconic pictures in the history have been taken with the Hasselblad cameras.   Here are some brilliant features of this camera:
· 10x optical zoom
· Even lightening with the flash
· Stunning design and beauty by the famous international brand
· RAW format images compatible
· Easy sharing and backup
2.   Moto InstaShare Projector
This is the right gadget for movie maniac people.  Moto InstaShare is the device which snap on the Moto cell phone and makes the phone a real projector.  You can turn any flat surface into a gorgeous viewing screen.
Some of the interesting features of Moto InstaShare Projector are listed below:
· Project upto 70 inches big screen
· Built-in Battery, which gives extra one hour
· Convenient to take it to any place
3. JBL Soundboost Speaker
This is a high-quality speaker module made by JBL especially for all Moto Z phones.
The company JBL which is among the leaders in finest sound quality speaker devices in the world has picked by the Lenovo to produce the precious clear sound quality.  It's the perfect blessing for all music freaks.  Here are some prominent features of the JBL Soundboost Speaker:
· High quality JBL sound
· Built in battery which gives extra 10 hours
· Built in kick-stand to place the phone in perfect position to listen music and watch movies
· Handsfree calling while listening music
· Plays music instantly, no pairing required
4.  Moto Style Shells
and comfort meet each other, makes a perfect blend.  Moto Style Shells are the same case here.  These are alluring backs made for all moto Z.  Instantly transform your cell phone into a fresh looking fashion phone.
· Beautiful designs
· Lightweight
· Just swap rather attachment
5.  Incipio offGRID Power Pack
Never to worry again that your phone can be short of battery power.  This battery can your cell up to 22 hours more battery life.  This is for all those who travel most occasionally, may pick this power bank with them.   It consists of a 2220 mAh lithium-polymer battery, which gives about a one day more extra battery power.  Here are some main features of it:
· Ultra-thin 2220 mAh rechargeable lithium-polymer battery
· Designer Editions, available designs by Kate Spade New York and TUMI
· Wireless charging option supports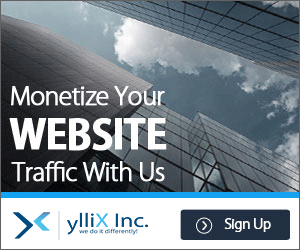 //p188213.clksite.com/adServe/banners?tid=188213_342511_0&type=slider&size=800×440&animate=on